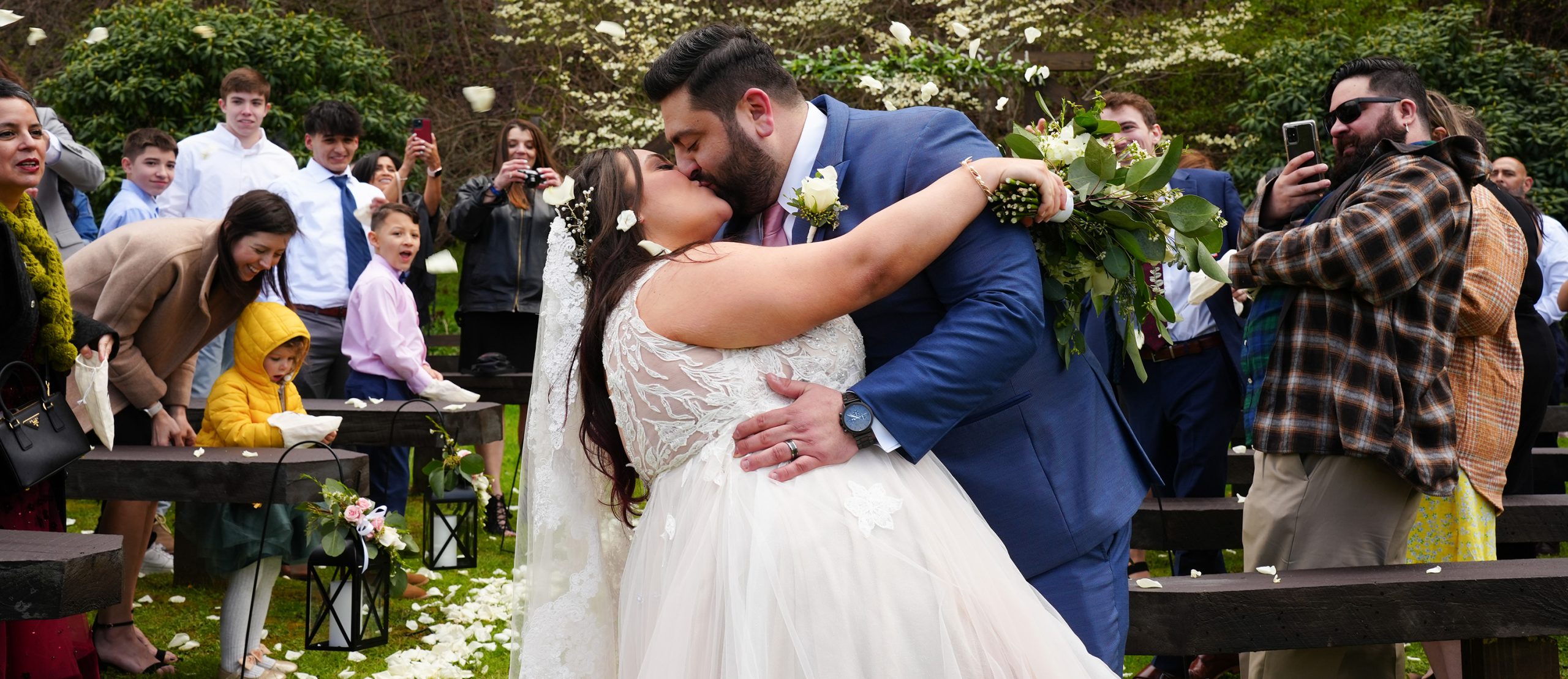 Honeysuckle Hills Ceremony Locations
Choose from a variety of ceremony locations at Honeysuckle Hills, ensuring a charming atmosphere and a rain plan. Most are located on the main venue area that we call the Lower Grounds on Mill Creek Road. This is the central area with the largest parking lot, historic red barn with cabin style interior, dressing areas, chapel, and reception area. The Flower Gardens and ceremony sites flow gracefully behind the entry. All of the ceremony sites are within walking distance to each other on the Lower Grounds. They are situated in a way that delights the eye as you explore the venue.
Our Mountain View ceremony site is a short, two minute drive from the main venue's Lower Grounds, located at the edge of our 30-acre family farm. It has its own parking lot that will accommodate up to 10 vehicles.